A curated experience with everything you need to make your favorite drinks.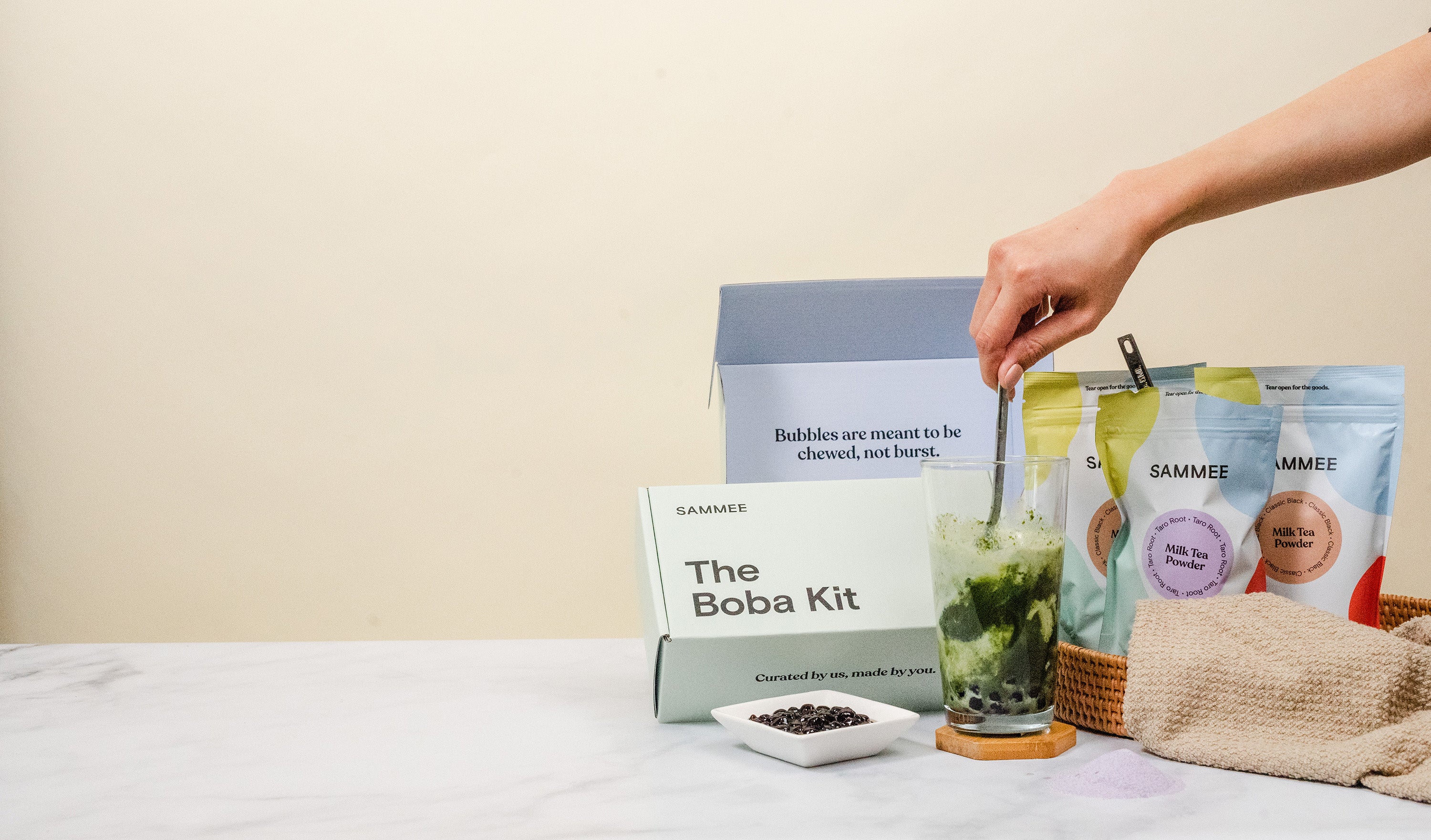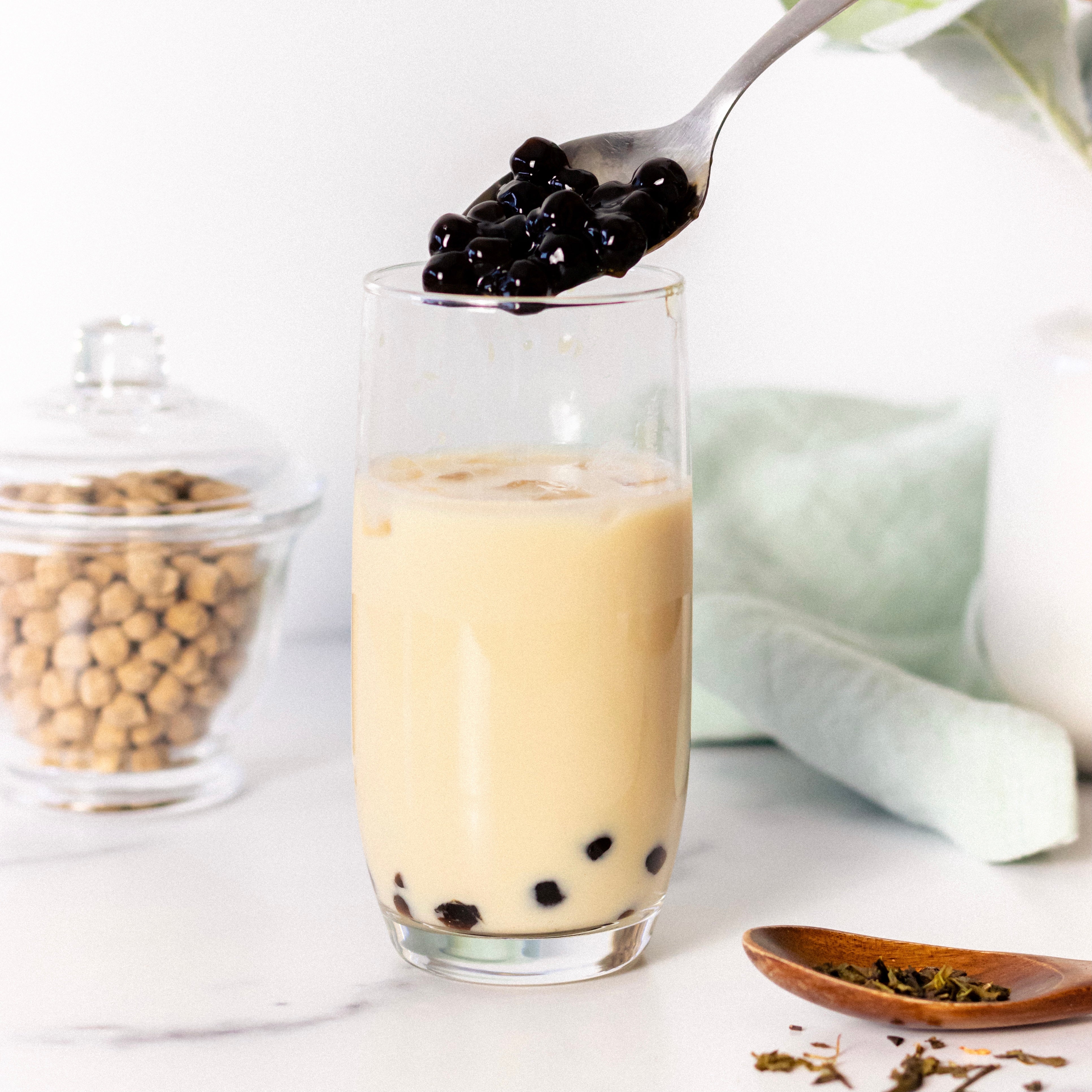 People love our Boba Kits!
Amazing
Got this as a gift and absolutely loved the packaging and just everything about this boba kit. Would 110% recommend to others. Also amazing taste!!
— SABRINA R.
So flavorful!
This tea tastes so good and so easy to make. You would think that this wouldn't be as good as something someone makes professionally, but it was delicious! Definitely will repurchase!
— HOLLY L.
Best at home Boba Kit
I have continued to purchase these for my sister and I to use. So much cheaper than going out all the time for some boba. Love these kits!
— CHANEL N.
You got questions, we got answers.
Boba is a chewy, ball-shaped treat that can usually be found at the bottom of cold/iced teas and is typically consumed through a wide straw. It is also known as bubbles, black pearls, or tapioca balls. Boba is made from the starch of the cassava root.
An all-in-one blend of tea, cream, and sugar for a ready-to-drink bubble tea that is as easy to make as it is to drink. This mix can be used to make iced, blended, and hot drinks and come in four flavors: Classic, Earl Grey, Matcha and Taro. 
Yes, boba is made from tapioca starch, the root of the cassava plant, and is gluten-free. All of our milk tea powders are also gluten-free.
All of our Powders and Milk Tea Base contain milk and soy.
Our kits are made to order and have an approximate shelf-life of 6 months.